Blazing Responsive Slider for Jommla! 3.x - Fullwidth fix enabled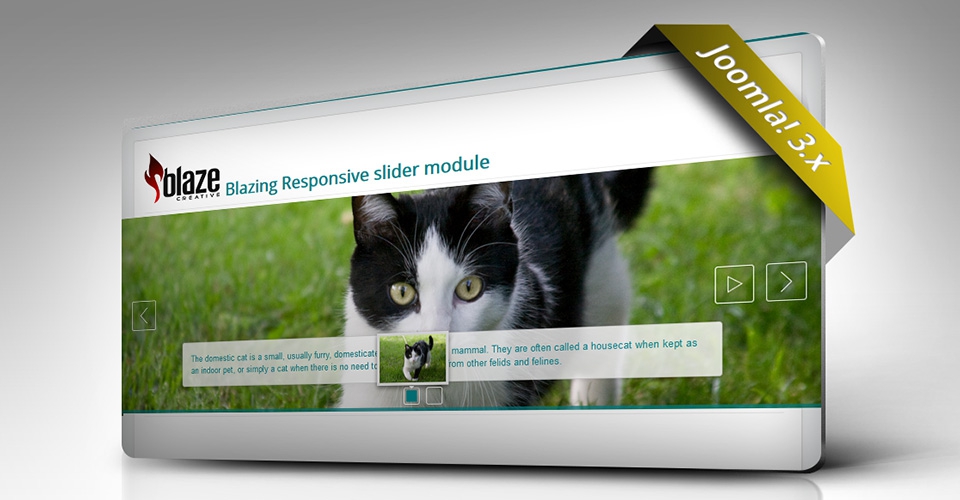 Features:
- Responsive design with min. height
- Autoplay slides
- Slides with links (entire slide is a link)
- Slide thumbnails
- Separate animation durations
- Customizable grid slice system for supporting image transitions
- Play/Pause buttons / Pause on hover
- Full suport for handheld devices (custom jQuery mobile)
- Over 25 slide transitions - select one or multiple
- Bar preloader with customizable direction, position and colors
- Pie preloader with customizable diameter, position and colors
- Slide thumbnails
- Pagination
- Slide captions (text) with Readmore button
- Responsive fullwidth fix for non responsive templates and more...
This is a demo of a Fullwidth fix for templates that don't have fullwidth positions